Find PMCH Dhanbad, Dhanbad, Jharkhand Cut off, College / Course Ranking, Tuition Fees, Courses, Admission Procedures, Infrastructure, Hostel Facilities, Hospital Details which will help you to decide the choice selection during NEET Admission Counselling For MBBS Courses.
Table of Contents
1. Quick Summary
2. MBBS Course
2.1. Seats
2.2. Tuition Fees
2.3. Cut off 2021
2.4. Ranking
2.5. Bond Details and Stipend
2.6. Admission Additional Details
3. PMCH Dhanbad Fees Structure
4. Infrastructure
5. Hostel
6. Affiliated Hospitals
7. How to Reach
Quick Summary
| | |
| --- | --- |
| Established | 1969 |
| Institution Type | Government |
| Affiliated University | Vinoba Bhave University |
| Total Beds | 500 |
| Average Patients | Install MBBSCouncil App |
| Post Graduate Courses | – |
| Super Speciality Courses | – |
| Details | Also Called as Shaheed Nirmal Mahto Medical College |
| Other Names | Patliputra Medical College Dhanbad, PMC Dhanbad, Dhanbad Medical College |
| Address | Patliputra Medical College & Hospital, B.C.C.L. Township, Koyla Nagar, Dhanbad – 826005, Jharkhand, India. |
| Official Website | http://www.pmchdhanbad.org/ |
| Contact | – |
| Mobile | 0326 223 0465 |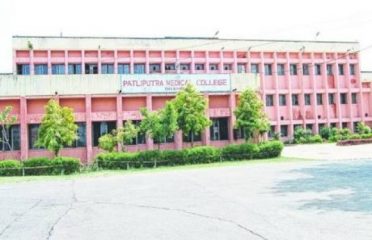 Patliputra Medical College PMCH Dhanbad was established in 1971 in Ashok Raj Path Patna City, initially the college was under private administration.
Which Medical College You Have Chance To Get?
MBBS Course
Admission to is based on the score obtained in National Eligibility cum Entrance Test(NEET-UG) conducted by National Testing Agency(NTA). Duration of MBBS course is 4.5 years + one year compulsory rotating medical internship.
PMC Dhanbad Seats
PMC Dhanbad Total MBBS Seats Is Given Below.
PMCH Dhanbad Tuition Fees
PMCH Dhanbad MBBS Tuition fees for various quota is given below. Apart from tuition fees, you need to pay various other fees during admission.
| | |
| --- | --- |
| Government Fees | ₹ 8500 /Year |
Jharkhand MBBS Admission Counselling Process
You need to know medical college types, various quotas, hidden fees, Jharkhand domicile rules, Jharkhand state rank list, choice filling techniques, allotment rules, up-gradation rules, service bond, penalty, stipend, last year closing cut off, in order to avoid making any mistake during counselling.
If you are not familiar with any of the above, and looking forward to learn from pioneers of NEET counselling, begin your learning with us by reading the beginner's guide.
1.
Get NEET Counselling Beginner's Guide >>

PMCH Dhanbad Cut off 2021
Knowing Last Year PMCH Dhanbad score cutoff for round 1 Counselling will help you to predict your possibility to get this medical college.
All India Quota Seats (AIQ) NEET 2021 Score Cutoff
Install MBBSCouncil App to know All India Rank cut off for all medical college in all rounds of MCC NEET counselling.
Our Users Who Got Allotted in this College
SUNANDA MUKHERJEE
AIR 11760
SQ GN
KAMLESH MUKHOPADHYAY
AIR 12450
SQ GN
During NEET 2021 counselling, 2 candidates got allotment in Dhanbad Medical College.
Jharkhand State Quota Seats (SQ) NEET 2021 Score Cutoff
Install MBBSCouncil App to know Jharkhand Rank cut off and Jharkhand category rank cut off for all medical colleges in all rounds of Jharkhand state NEET counselling. Wondering what above category abbrevation means, check all Jharkhand reservation categories.
How To Avoid NEET Counselling Mistakes
Subscribe to MBBSCouncil Newsletter and learn from the NEET Admission counselling experience of 1 Lakh+ students, parents and doctors.
PMCH Dhanbad Ranking
College Ranking is based on How Parents and Students Preferred PMCH Dhanbad during NEET UG 2021 MCC and state counselling.
| | |
| --- | --- |
| Quota Type | Ranking |
| All India Ranking | 125 |
| Jharkhand State Ranking | 3 |
PMC Dhanbad Bond Details and Stipend
After MBBS course completion in PMC Dhanbad, candidates are obliged to complete compulsory rural service. If candidates skip service, they need to pay service bond penalty to proceed for medical council registration / post graduate studies. Details of Service Years and Penalty is given below. During the study, interns are entitled to get monthly stipend.
| | |
| --- | --- |
| Total Years | 0 |
| Penalty | ₹ 0 |
| Stipend | ₹ 23000 /month |
No other medical colleges in Dhanbad.
PMCH Dhanbad Admission Additional Details
Find PMCH Dhanbad additional details regarding MBBS course given by medical college to Medical Counselling committee.
| | |
| --- | --- |
| Male Hostel | Yes |
| Female Hostel | Yes |
| Name of the Dean | Dr Prof Jyoti Ranjan Prasad |
| Name of the Nodal Officer | Dr Ganesh Kumar |
| Designation | Dean |
| Office Address | Shaheed Nirmal Mahto Medical College Dhanbad |
| Phone | 9430-628900 |
| Email | dr.ganesh_kumar[at]yahoo.cpm |
| Mobile | 9430628900 |
Share your experience to help medical aspirants
PMCH Dhanbad Fees Structure
……….
Infrastructure
PMCH Dhanbad has acquired nearly 60 acres of land at Saraidhela, Dhanbad for expansion and constructed a new building of medical college functional from 1977 and Hospital with a bed capacity of 500 from 2001.
Hostel
Medical College has provided well-furnished residential accommodation for all Faculty members, Students (UG&PG) & Nursing Students.
All the hostel members can avail indoor/outdoor games, Gymnasium etc.
PMC Dhanbad has a Central library with area covers 11668 Sq.ft and Total Seating capacity of 75 nos.
The library has well collection books of around 54831 and Journals are Indians has 112 and foreign has 38 are available.
The Library consists of Students reading rooms inside as well as outside with seating capacity of 125 each and also separate staff reading room is available within a library.
What Our Premium Customer Say About us?
"Counsellor was very kind and passionate, he helped me really well providing important and sufficient information regarding the admission processes. I strongly recommend MBBS council"
Mr. Muhamed Naufal - Karuna Medical College
Affiliated Hospitals
College Hospital has been designed and built to suit the required standards with all the essential and desirable facilities with 514 bedded capacities.
Out Patient Department, the clinical epartments' wards, Emergency department, Operation Theaters, Central Laboratory, Blood Bank, Pharmacies, and Canteen etc.
Round the clock Ambulance, Pharmacy, Blood Bank services are available within the hospital complex and the hospital provides medical facilities to an average of 1000 OPD patients per day who comes from adjoining districts and state.
Primary Health Centres and Rural/Urban Health Training Centres as follows.
RHTC-Govindpur; Distance from the college 06kms.
UHTC-Dhanbad; distance from the college 05kms.
How to Reach
Dhanbad is the most important city in Jharkhand and also famous as "Coal Capital of India".
It is well connected by all like Road, Rail and by Air with the rest of the country.
PMC College is located 5KM away from the city center and can access round a clock and from the airport approximately 20 minutes drive as a distance of 8 Kms from PMCH Dhanbad.

Worth Exploring
1.
Which Medical Colleges you should avoid during Choice Filling >>
2.
How To Rank Medical Colleges Quality For Choice Filling >>
3.
How to Predict Your College Accurately For Your Rank >>